Sad news!
Looks like my baby has to go! It is not for sure just yet,but thought I'll put it up now to see if there is any interest and what kind of offers will i get.
Ok, so, it's 1 of the 24 original conversions by mercedes benz hughes of beaconsfield.
The car has been taken care of by a private mercedes specialist who worked for mercedes in portugal for over 25 years, he's an old school genius, and fully serviced everything in the car,all filters changed,all oils changed, runs very smoothly like its brand new.
The car has just been recently re-sprayed to diamond black, looks stunning if you followed by project. cost (£ 1500)
Full WALD Body Kit (cost £1000)
Full H&R comfort kit 35mm lowering (cost £600) (might be too low,i still have the sportline suspension)
Fully refurbished turbos by Turbo Development, only done 200 miles since refurbishment (cost £600)
Strut bar from
www.orange-tuning.de
(cost £150)
Greddy Type R dumb valve ( cost £250)
18" inch 2 piece AMG split rims,chrome finish
10mm Brabus Spacers (cost £160)
The car is basically complete for someone to enjoy and take care of even more.
There is 1 more thing to do which I haven't done just yet. As I've just refurbished the turbos, the guy at TD has set the boost pressure to only 1PSI, for safety reasons until turbo's are run in. So whoever buys it,would need to get it tuned up to its potential which is up to 14psi, with the help of a boost controller.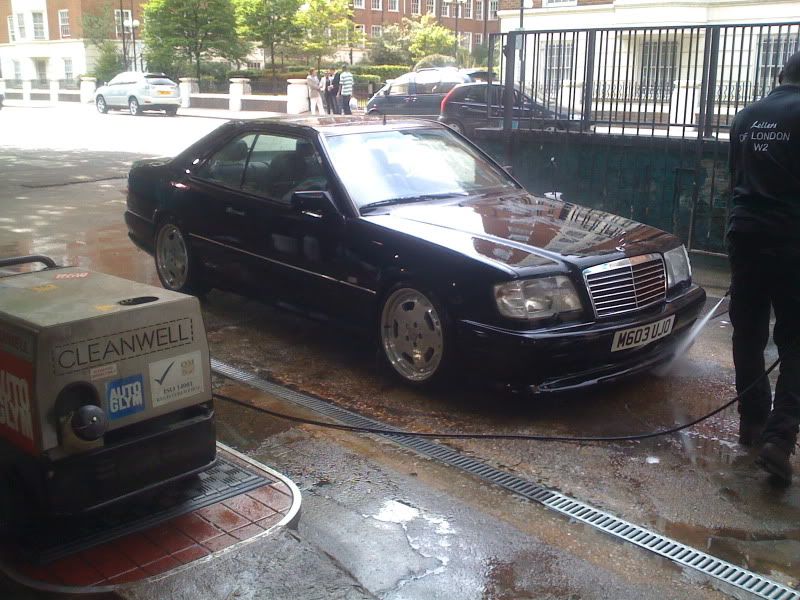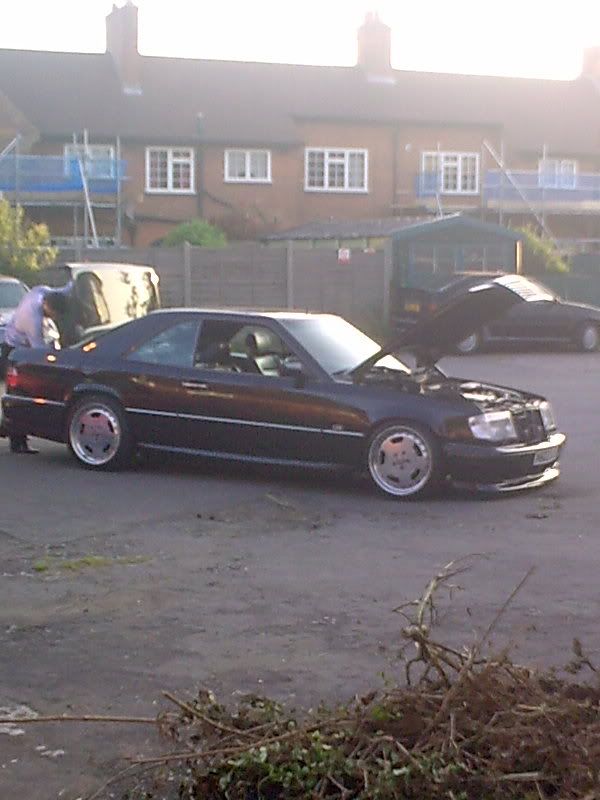 One off chance to own a beast, I doubt there are any nicer W124 coupes out there,let alone an original TWIN TURBO.
I will upload better pictures very soon, in the mean time, I have a thread under bodywork,you can see some pictures there.
Im looking for offers in excess of £6500
You can contact me via PM, or email :
ahmed_alnaama@hotmail.co.uk
or mobile : 07872986025
Kind regards,
Ahmed